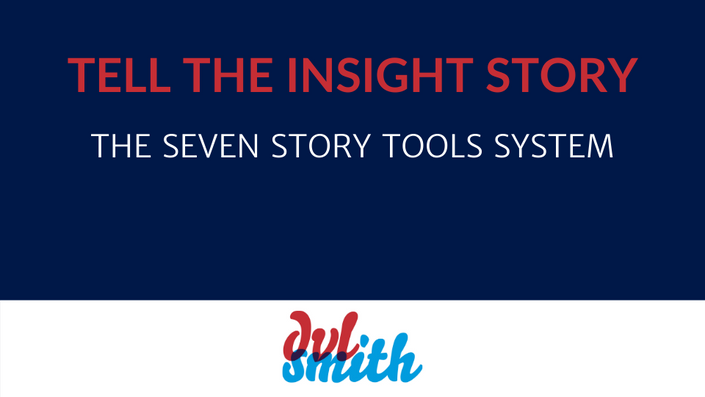 TELL THE INSIGHT STORY
The Seven Story Tools System
Stories are the way we make sense of the world
Making the transformation to being an influential storyteller

We explain how to tap into the emotional power of storytelling and build insight professionals' confidence in becoming influential and persuasive business storytellers.
Building storytelling skills with a proven system

Our Tell the Insight Story programme makes it possible for everyone to be a great storyteller. We studied how novelists, dramatists, and film makers tell their stories and applied these ideas to the world of business by creating our Seven Story Tools System.
The Seven Story Tools
The Tell the Insight Story programme...
Nine hours of tuition, instruction and ongoing e-coaching support
For each Story Tool there is step-by-step guidance and practical advice
Principles - Actions - FAQs - Top Tips
Your Best Next Moves - Activity Sheets
Story Structure templates
Story Builder Framework to bring the Story Tools together
An illustrative Case Study - Story Tools in Action
Downloadable PDFs
Personal e-coaching and Zoom tutorials with a storytelling expert

David Smith will answer questions throughout the programme so participants can apply the Story Tools to their own presentations
The Story Tools System makes business storytelling accessible to everyone
The programme will take client and agency newcomers and more experienced professionals to the next level
The Story Tools track record of success
The Story Tools System has been successfully applied across a wide range of sectors for many global organisations.
Investing in the Tell the Insight Story programme

There are two ways to purchase the programme....
An Individual licence for the complete programme is normally 250 USD - this includes ongoing e-coaching and our bonus Zoom tutorial - enrol above or below
But we know that training budgets are tight in these challenging times, so we have a special offer at present of 149 USD for an individual licence
Multiple licences for an Insight Team - we offer discounts to meet your Team needs
This offer includes a bonus Team Zoom coaching
please contact David Smith on [email protected]
We invoice your company for the required number of licences and supply access codes for enrolling in the programme
Your Presenter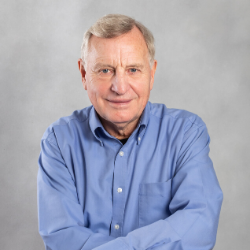 David VL Smith is the Founder and Director of DVL Smith, a leading UK insight consultancy. He is a Visiting Professor at the University of Hertfordshire Business School.
He is a former Vice President of ESOMAR and a former Chairman of the UK Market Research Society (MRS).
David holds a PhD in Organisational Psychology from the University of London. He is a Fellow of the Market Research Society, a Fellow of the Chartered Institute of Marketing and also a Fellow of the Institute of Consulting. He is a Certified Management Consultant.
He holds the MRS Silver Medal, the AURA Award for Driving the Insight Industry Forward, and ESOMAR's prestigious Excellence in Marketing Intelligence Award.
David is the author of Inside Information - Making Sense of Marketing Data and The Art and Science of Interpreting Market Research Evidence, both published by John Wiley. His latest book is The High Performance Customer Insight Professional - now available on Amazon.
Frequently Asked Questions
How does the online programme actually work?
When you have enrolled, you will have access to our completely self-paced online programme - you can decide when you start and finish each module. You will have access to our video presentations and downloadable document PDFs.
How exactly does the e-coaching and Zoom tutorial work?
Once you have enrolled, there will be an opportunity to send an email to the author and presenter - David Smith - to ask questions about each of the Story Tools, the Story Builder Framework and also the case study. These will be personally answered by David Smith via email. We will also set up a Zoom tutorial for you once you have completed the course to make sure that your are ready to apply the Story Tools.
What if, once enrolled, I have questions or issues about the programme?
We are keen to provide you with the maximum possible help and support. So if you have any issues with the programme, please contact us and we can discuss how best we can help you. Contact David on
[email protected]
VAT will be added at checkout for purchasers within the UK